This year, I decided to combine several conferences and meetings into a single big trip combined with visits to interesting institutions on the way. This turned out to be one of my more stressful experiences (I feel like I didn't sleep at all and need a long vacation now

). But it was a really great experience and I can recommend it to anyone! Thanks to all the great friends who offered beds along the way

.
The trip in numbers:
duration: 5 weeks
presentations: 20 (invited talks, conference talks, meeting presentations)
driven distance: 5978 km (3714 miles)
visited states (by car): CA, OR, NV, GA, TN, IN, KY, IL
An overview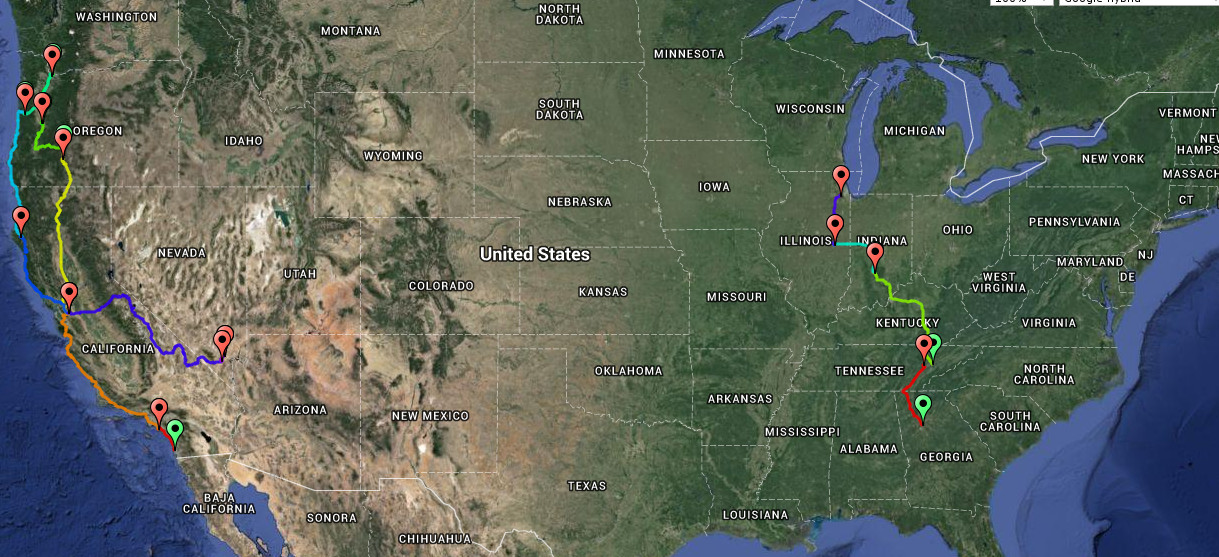 Secret tip in Oregon: Ermie Walter's Boat Launch
The big gap in the middle was a flight with Spirit airlines, one of my worst airline experiences (that I cannot recommend to anyone, it was very cheap but also really bad).
This was probably my most efficient trip (cost- and time-wise) so far. On the way were two major conferences (ACM ICS and ACM HPDC/FCRC) which were attended by more SPCL members giving six paper talks at these venues (making it a total of 26 SPCL presentations in these weeks).