We continued our tradition of celebrating past successes with a party at SPCL. This time, we had several best papers and some other wins, so we needed a party that would outgrow my apartment. Thus, we decided to occupy a hill nearby and have a back-to-nature barbequeue.
Some consumption statistics for 16 people (for future planning):
five bottles + 3 liters wine
30 bottles of beer
1 bottle brandy
nearly no consumption of non-alcoholic beverages (strange, we had 4l water and 9l juices)
1.8 full-plate quiches
a bit Hummus / cucumbers etc.
1/2 large bowl potato salad
1 bowl of stick bread
1 leaf of bread (we had three)
12 burger patties, 20 sausages
Thanks to everybody who contributed! Here some impressions: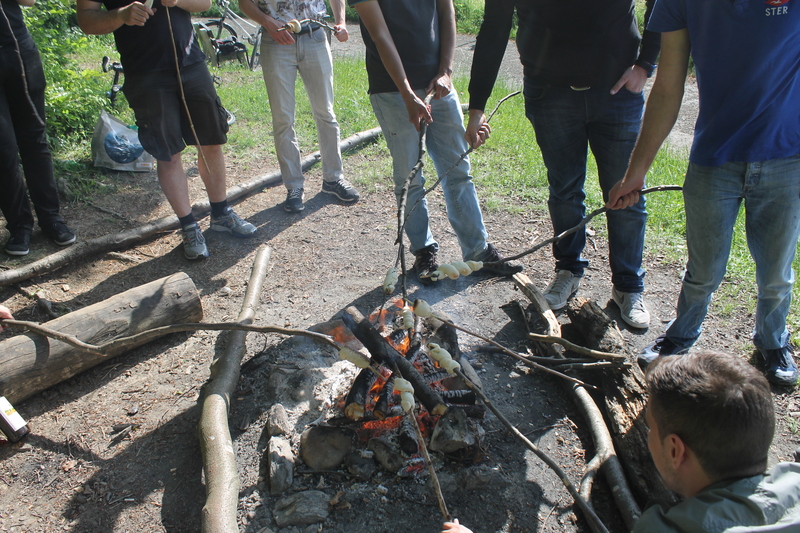 We started with stick-bread (a German tradition). The goal is to bake bred in the fire only using a stick and not to loose or burn it. Requires some skill.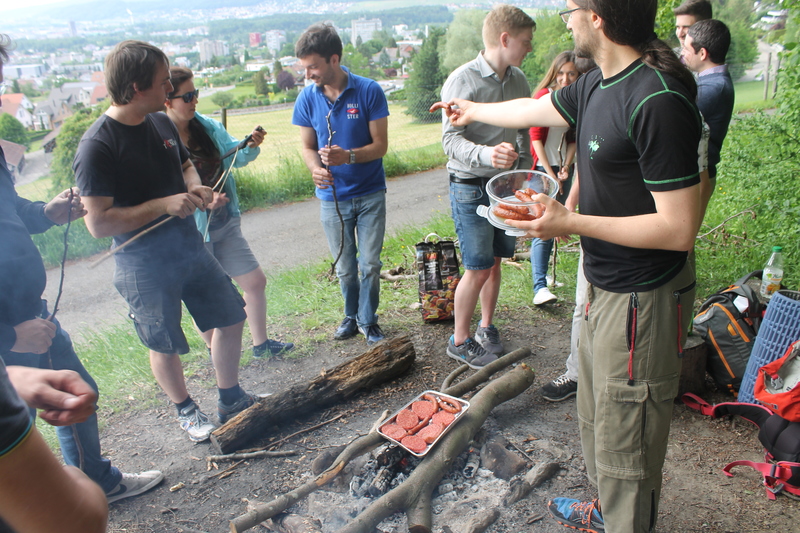 Then we started the adventurous grill — nearly fully made out of wood (other occupied the bbq spot with the metal equipment.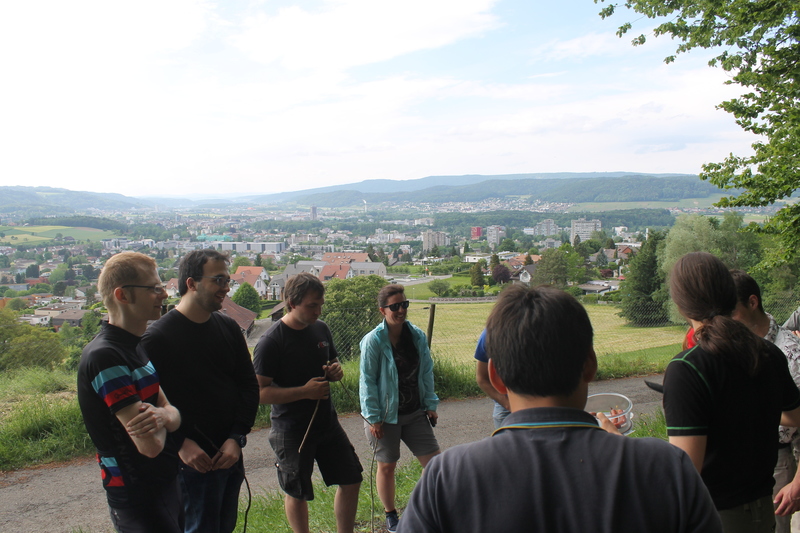 The view was nice and the weather cooperated nicely.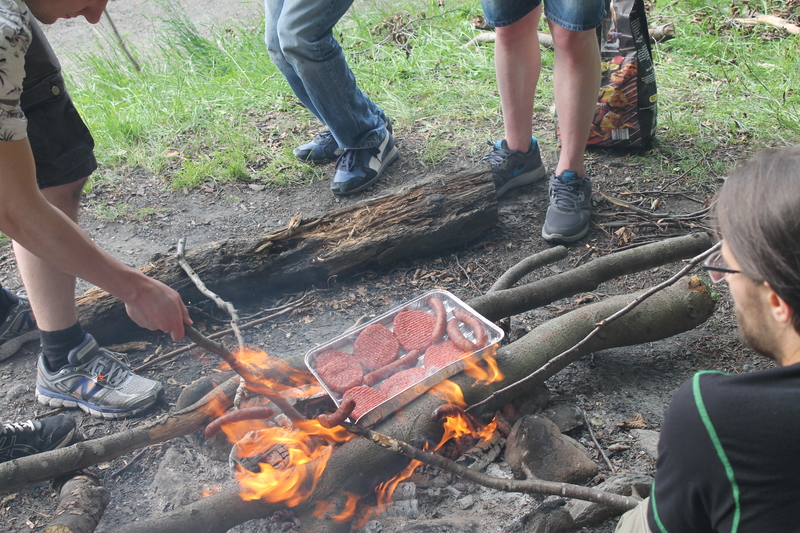 Of course, it was only a matter of time until the wood construction caught fire …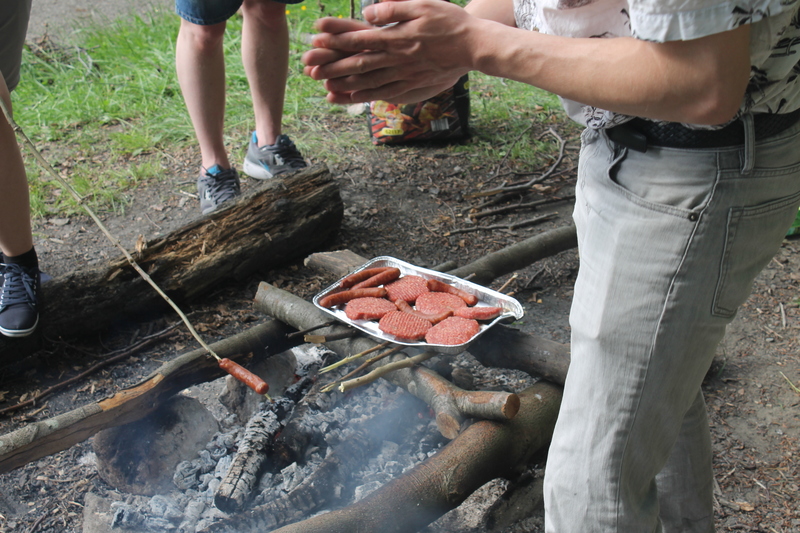 Wood grill v2, a bit better (watch the additional support structures). And somehow the stickbread must have been inspiring.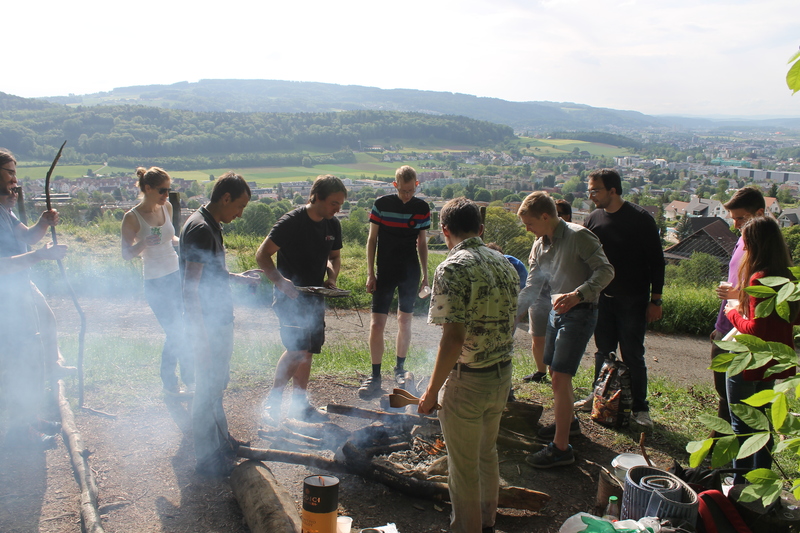 (Parts of) the group.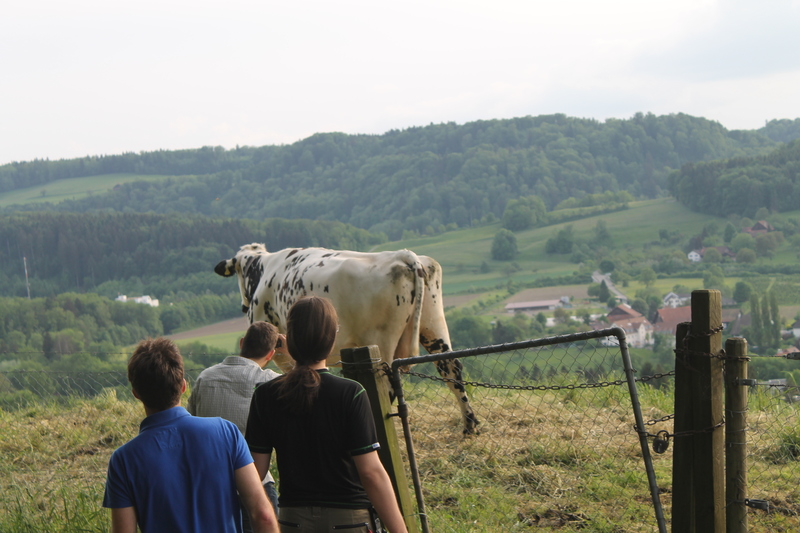 Other parts were making contacts with the cows, who first ignored us …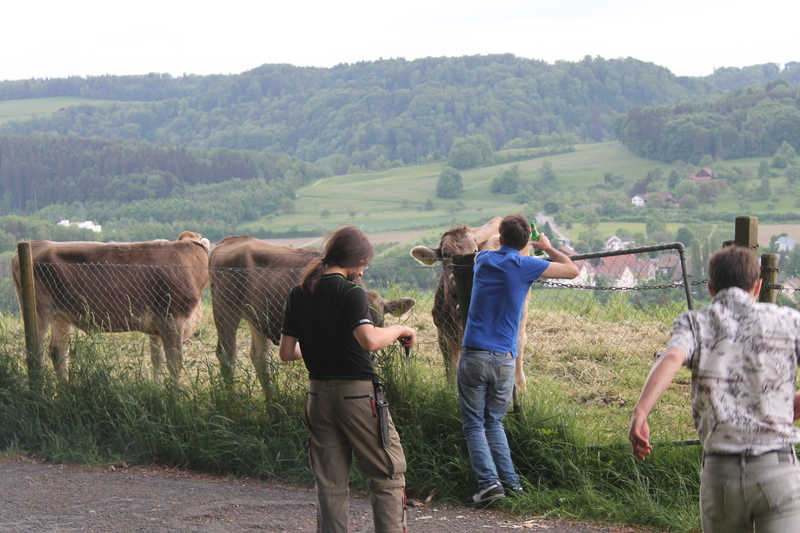 … but soon learned that we had beer …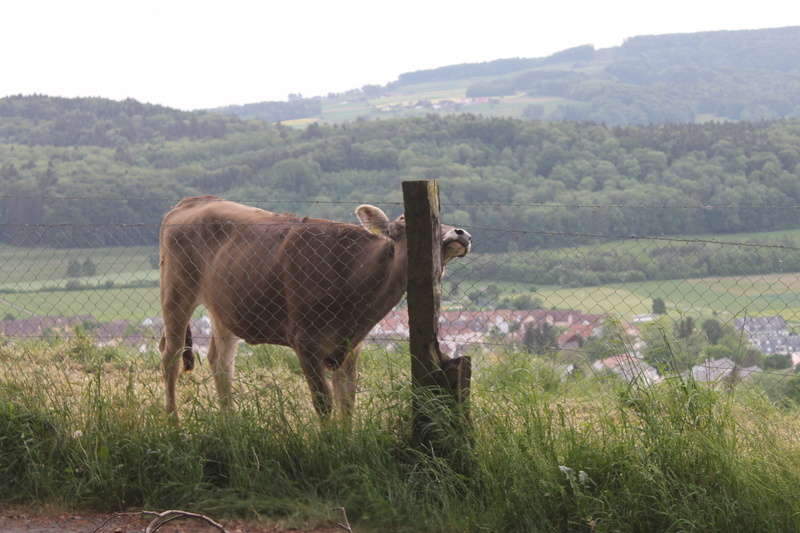 … and then seemed rather happy.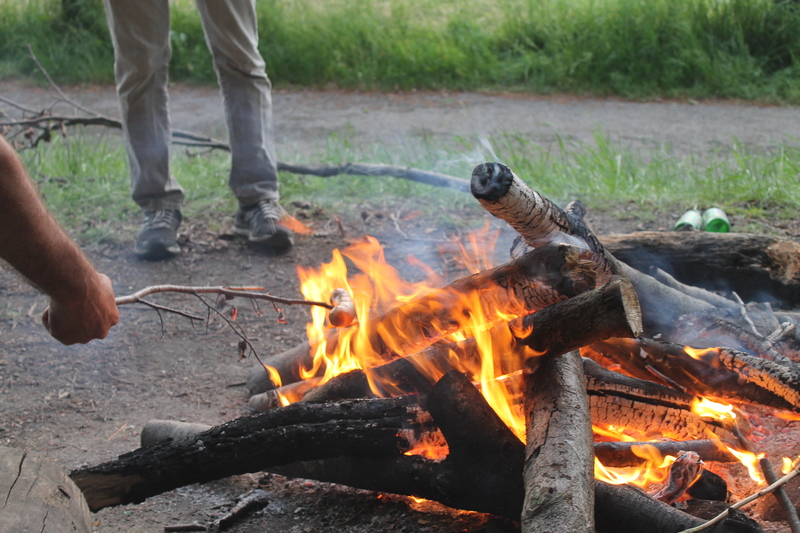 Making charcoal in the fire.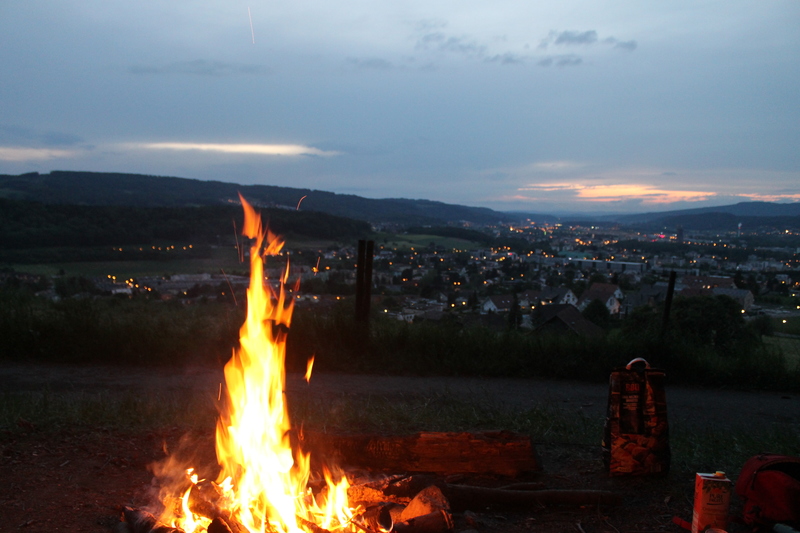 The night was the nicest with the campfire.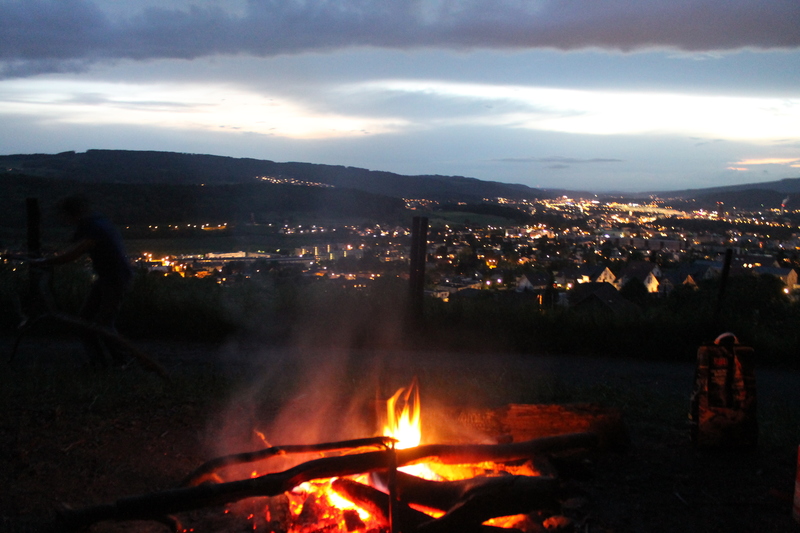 …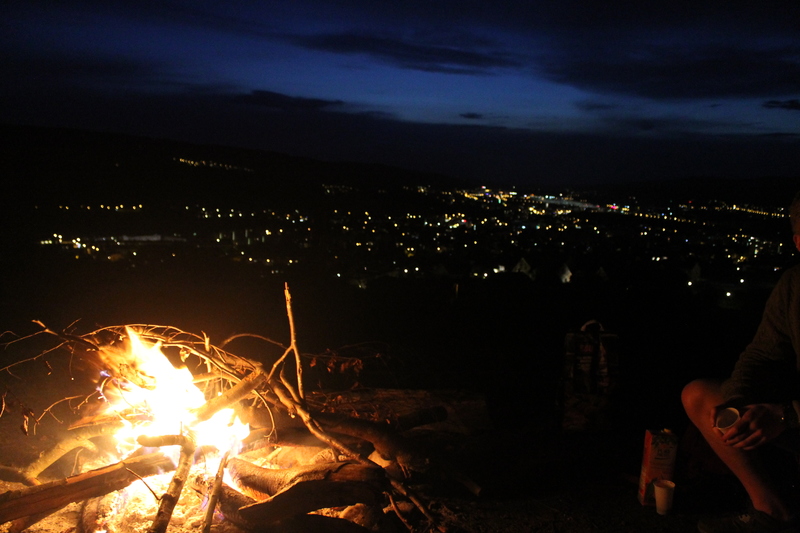 … the rain-front moved in 10:40-ish exactly as predicted by the weather app provided by MeteoSwiss. Very well done! Unfortunately, the multi-day forecast was not that great ;-).