I really need to put a sign on my desk that says: "Don't ever fly Lufthansa again, they will rip you off for sure."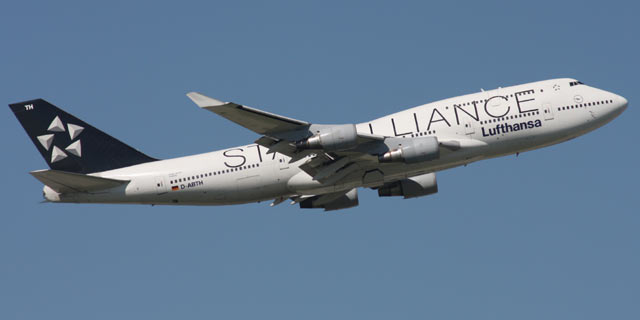 Well, I did it again, I booked a Lufthansa flight to save a university that invited me about 1.000 dollars. Well well, now I regret it painfully (again). It's incredible how bad this can be. Well, first the airport in Zurich, no signs to Lufthansa whatsoever. You have to guess that it's in check in area 1, which is, by the way, at the furthest point of the airport. Ok, fine, the airport can be improved (I will fill out a feedback form). But then you realize while standing in the first class line at the Lufthansa counter (I have Star Alliance Platinum status now) that the woman who entered the economy lane five minutes after me was already walking to gate … well, clearly, if there are 9 open counters in economy and one in first class (four more were not manned) it will be slower. Fine.
I was also missing mileage credit for a flight to the US and Lufthansa did not reply to any of the three emais I sent them in the last month :-(. Well, so I decided to go to the ticket-desk to ask about missing miles for a past flight to the US. After a long discussion, I learned that United sold me a class K ticket (which was mentioned nowhere). And apparently only Miles&More customers get 50% miles to fly in this class and other Star Alliance customers (e.g., US) get nothing. Great, I just lost more than 5000 qualifying miles! Well, I wanted to get at least the 50% mileage credit on my Miles&More account, but guess what? When I checked in as a US customer, I lost this chance!? Oh well, I was actually careful while booking this ticket because I already lost 50% mileage credit before. This is why I booked a United flight … but yeah, it was operated by Lufthansa! How much I hate this airline now…
And it's getting better. I am sitting right next to the toilet in nearly the last row (57) here because they didn't bother to check me in with a reasonable seat (keep in mind that I checked in at the first class counter and asked repeatedly for a better seat).
Also, they threw me out of the lounge 60 minutes before the flight departed to allow for additional US securiy screening. Well, fine, not their fault. But when I arrived at the gate, Lufthansa employees directed me to bypass the additional security directly to the gate (with all those dangerous liquids in my luggage 🙂 ). When I asked if this is some kind of extra priority lane, I was told "we don't talk about this". I am seriously wondering what the US TSA would think about this. For the record, this was LH 434 departing from Gate H08 in Munich to Chicago. Well, I was now standing 30 minutes at the silly gate (additional seat-change requests were not successful).
I am wondering what happens next. My only advice is now: just don't fly Lufthansa.