Continuing our lab tradition that actually started in 2009 (with two people), we celebrated our scientific achievements with a party (now with 20 people). We had a lot to celebrate and even more that I cannot mention here yet (both will be announced by ETH very soon!).
We started at 4pm even though most people arrived around 5pm (partially due to some confusion about the location) and the hard core partied until 12:45am when we nearly ran out of firewood.
Some (rough) consumption statistics:
– ~10l wine
– ~27 bottles of beer
– ~2.5l various hard liquors (too much!)
– 16 beef patties (1.6kg), 8 burger buns
– home-marinated chicken (1kg)
– Bauern sausage (2kg)
– various other (Polish etc.) sausages (~1.5kg)
– 2 full-plate quiches (should have had three, were gone very fast)
– again, low consumption of non-alcoholic beverages (4l water, 2l juice)
– ~2kg vegetables (cucumber, pepper, …)
– 1kg bread
– 45 home-made american-style cookies (chocolate chip, pumpkin, raisin)
– various snacks (peanuts, chips, …)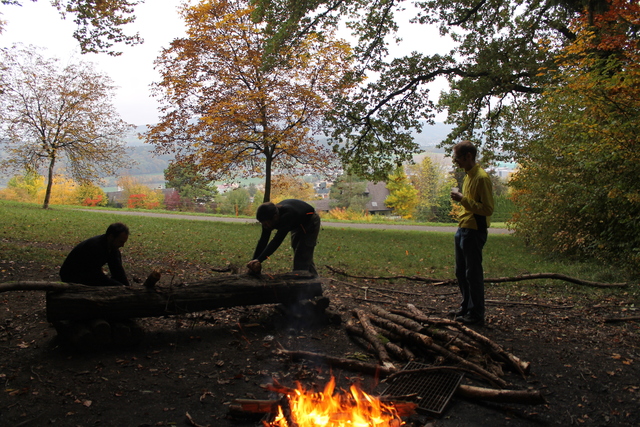 Two preparing firewood and one watching (no comment!)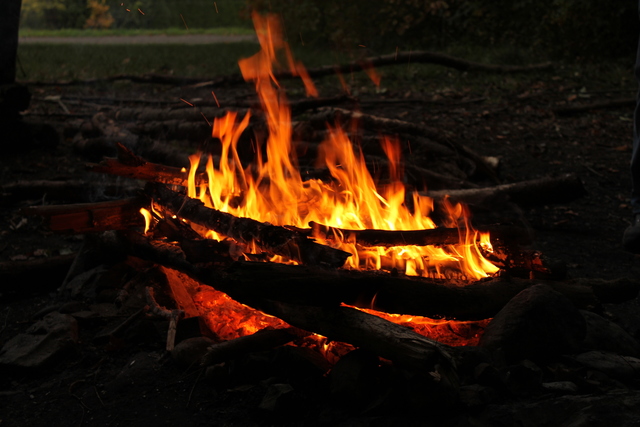 Took a while to get the fire going because of the really wet wood but then it was unstoppable!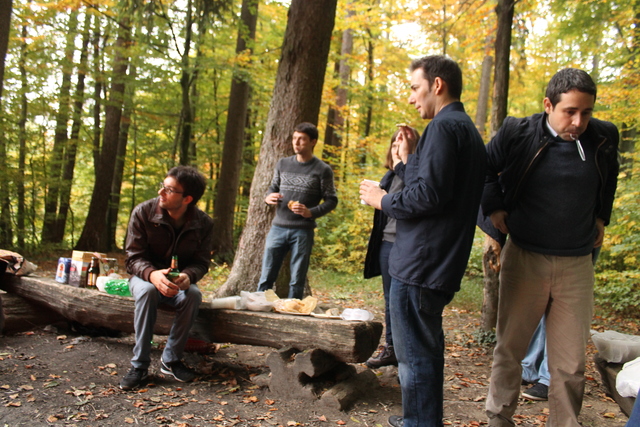 lots of food and drinks (I don't have a good picture of the big pile of food unfortunately)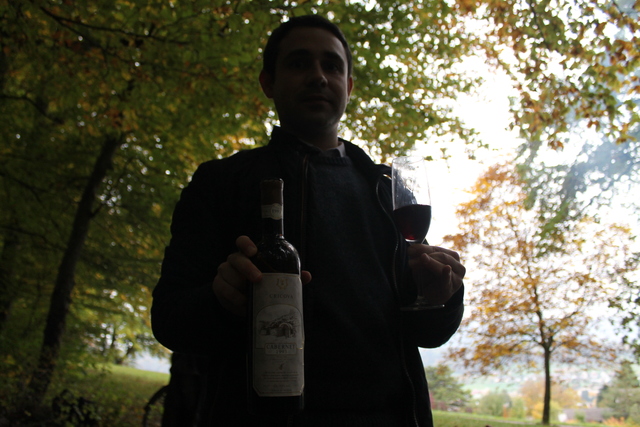 Even special wintage wines from 1993 from Moldovia.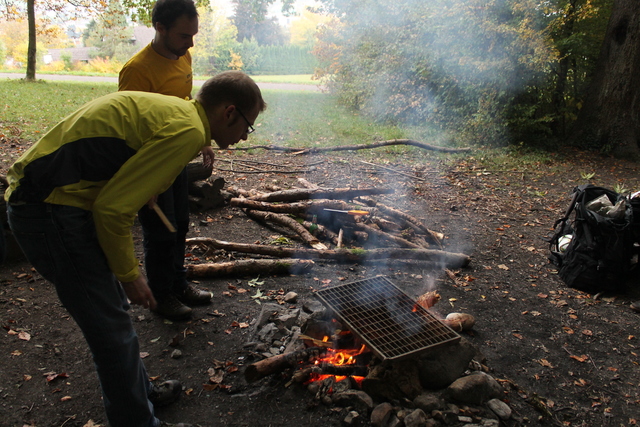 Starting the special BBQ setup after making enough ember.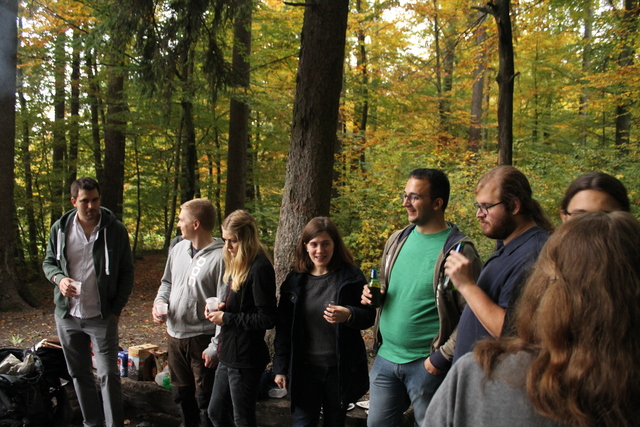 Nice chats, nice forest (Switzerland rocks)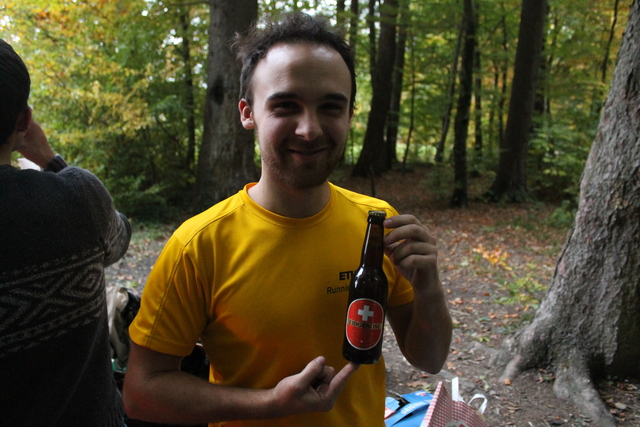 When shopping, we couldn't not buy the Swiss Eidgenoss beer "Ein Schluck Heimat" :-).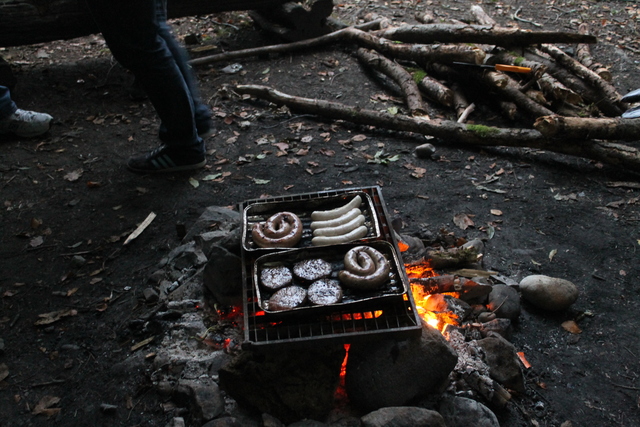 The grill looked 10x more professional than last time (see some exponential growth here).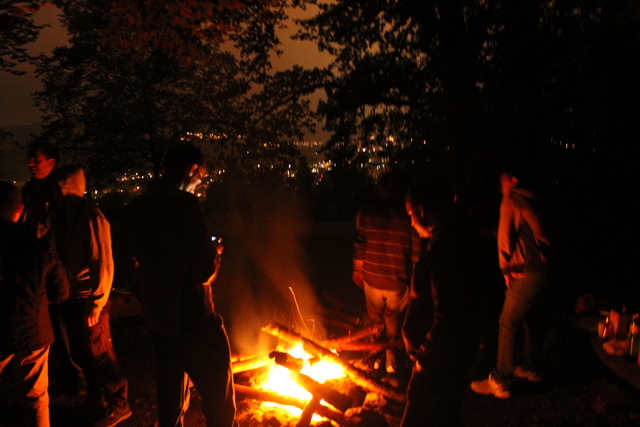 It got dark a bit early, well, it's late fall. BUT the weather was very nice and even though it was around 10 C, it was never cold due to the fire (so we can do this pretty late/early in the year).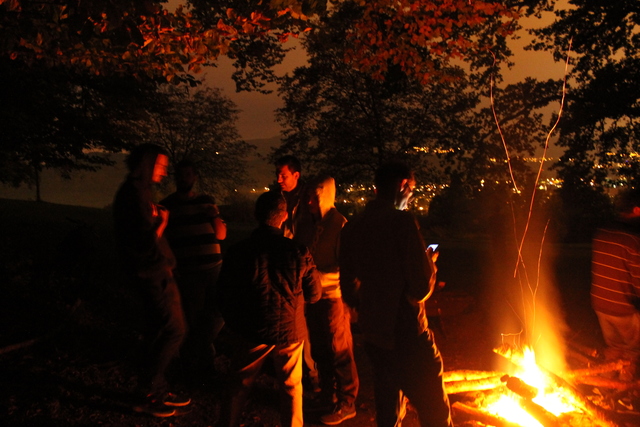 The fire went strong …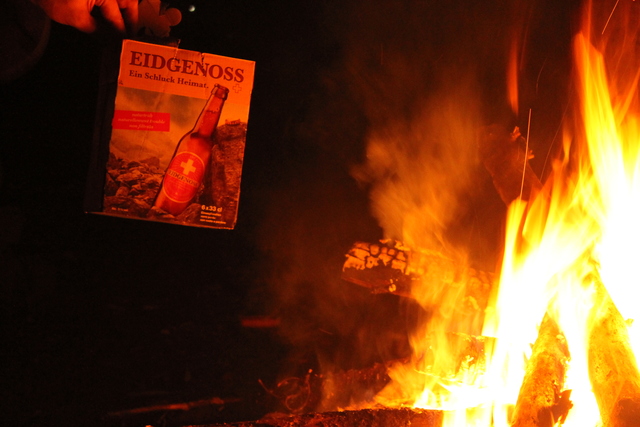 Th Eidgenoss beer was finished first (it was actually pretty good) :-).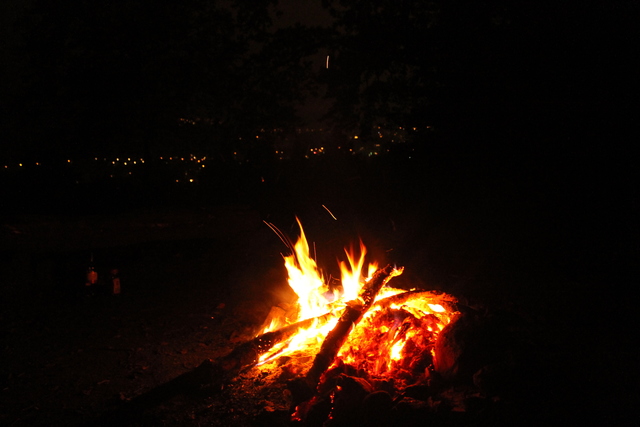 The fire went very strong until the bitter end of the wood, we were nearly running out at 12:45am (nearly 8 hours after the start). We decided to leave some wood for the next people 🙂